Golden Hands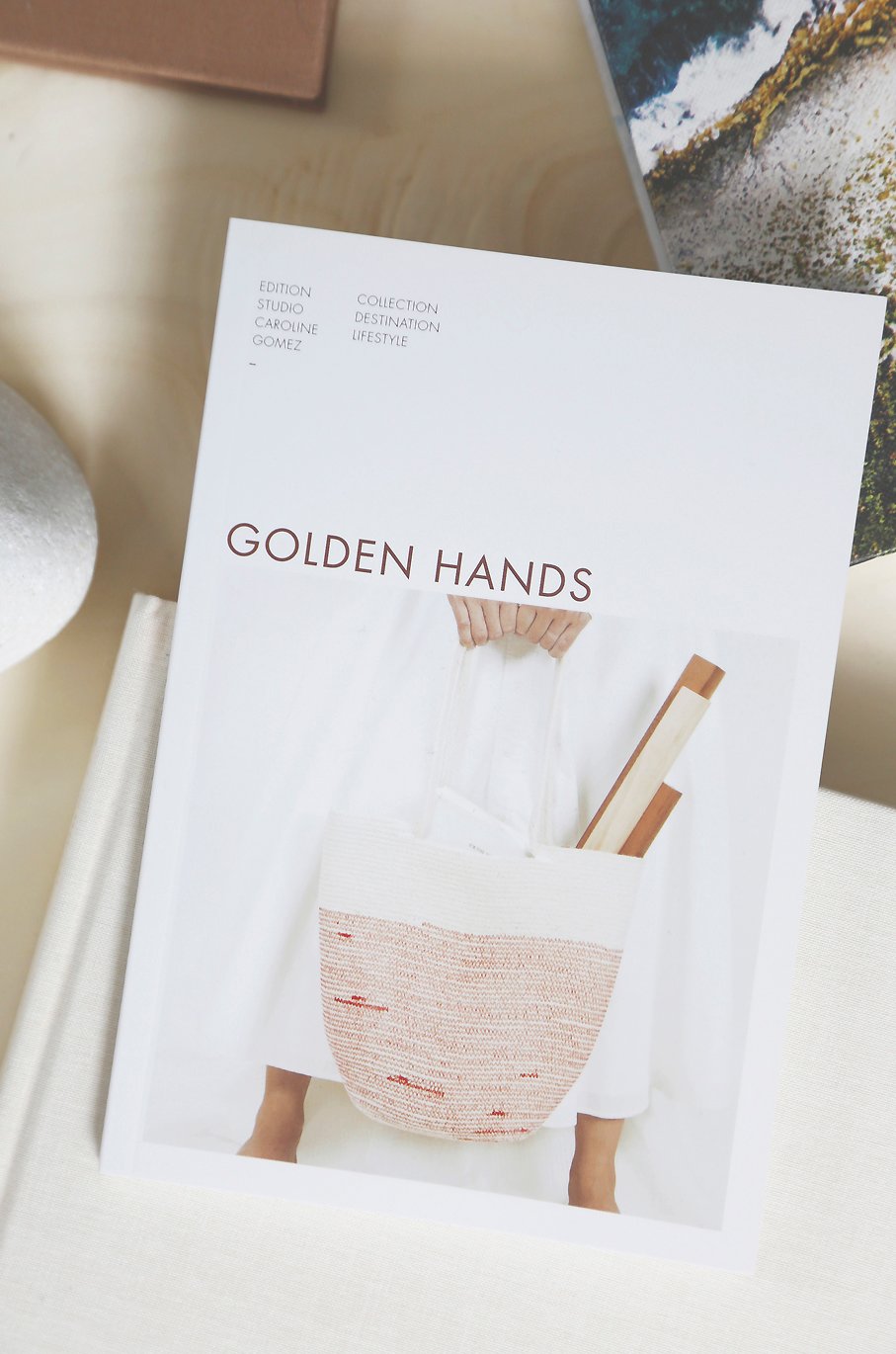 Une belle façon de découvrir une palette de talents à travers le monde qui effacent l'uniformisation et font naître des créations de qualité. Ils développent une façon de produire plus juste, en respectant l'environnement, sans gaspillage. Tous ces talents nous donnent la possibilité de nous entourer de beaux objets faits avec passion et attention. Ils nous remémorent l'histoire du geste, respectent l'échelle humaine et donnent du sens à ce qui nous entoure.
Avec :
Dear Rae - Cap Town
Noni SP - Sao Paulo
Brookes Boswell - New York
Takahashi Kougei - Hokkaido
Hemen - Biarritz
Miscellaneous Adventures - Wiston
This is paper - Varsow
Tortus - Copenhagen
Hermine Van Dijck - Antwerp
Jordi López Aguiló - Valencia
Doug Johnston - Brooklyn
Édition Studio Caroline Gomez
Print limited series / Full color / Coated paper
Soft cover - 80 pages / 13 x 19 cm / Texts French/English
ISBN: 979-10-93464-11-4
--------------------
GOLDEN HANDS is a nice way to discover across the world, a palette of talents that erase uniformity and give birth to quality creations, filled with value. They develop a way to produce as tightly as possible, respecting the environment, without waste. All of these talents give us the possibility to surround ourselves with beautiful creations made with passion and attention. They recall to us the history of a movement, whilst respecting the human level and giving us meaning to our surroundings.